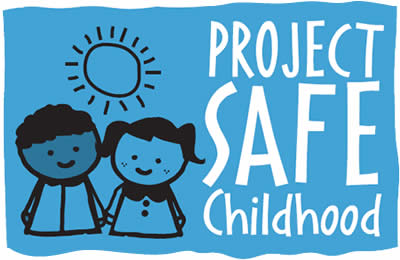 YAKIMA, WA. - Vanessa R. Waldref, the United States Attorney for the Eastern District of Washington, made an announcement regarding the sentencing of Miguel Urbina, a 38-year-old resident of Yakima, Washington.
Urbina was sentenced after pleading guilty to two counts of Production and Attempted Production of Child Pornography, as well as one count of Possession of Child Pornography. United States District Judge Mary K. Dimke handed down a sentence of 300 months in prison, to be followed by a life term of supervised release. Urbina will be mandated to register as a sex offender.

According to the Department of Justice, Urbina and another individual were involved in the production of child pornography in February 2007. They allegedly made an audio/video recording using a digital video camera that was hidden in a woman's purse, which was placed inside a bathroom at the Union Gap Mall. This camera recorded images and video of children using the bathroom. The images and videos were stored on Urbina's computer hard drive.
ADVERTISEMENT:
Between November 2008 and November 2009, Urbina was involved in the production and attempted production of child pornography with an individual who was under the age of eighteen.
Click here for the latest news updates and to join in the conversation.
On April 23, 2020, a federal search warrant was executed by FBI agents at Urbina's residence in Yakima, Washington. During the search, a hard drive containing thousands of images of child pornography was seized. The search warrant resulted in the retrieval of an audio/video recording from a device that had been placed inside the bathroom at the Union Gap Mall. Additionally, explicit recordings made by Urbina in 2008 and 2009 were also recovered.
According to
U.S. Attorney Vanessa R. Waldref, Mr. Urbina's actions involving minor children lasted for a period of two decades, leading to the court's decision to impose a strict sentence. Waldrof further stated Urbina secretly recorded children without their knowledge and kept those recordings for personal satisfaction. Later, Urbina said he engaged in inappropriate behavior involving another child, recording explicit content of the child.
Richard A. Collodi, Special Agent in Charge of the FBI Seattle field office,
expressed
concern over Mr. Urbina's alleged exploitation and victimization of children, citing his roles as a parent and law enforcement officer. He said Urbina was involved in criminal activities spanning several years, and that these activities involved the use of a hidden camera to create and store a significant number of explicit images involving child abuse. He said he believes digital images created by individuals involved in child exploitation are known to have long-lasting effects, similar to the harm they inflict, and that efforts are being made to combat this issue, with the aim of discouraging potential offenders in the future.
This case was pursued as part of Project Safe Childhood, a nationwide initiative launched in May 2006 by the United States Department of Justice to address the issue of child sexual exploitation and abuse, which has been on the rise. Project Safe Childhood is a collaborative effort led by the United States Attorneys' Offices and the Criminal Division's Child Exploitation and Obscenity Section. It aims to bring together federal, state, and local resources to effectively address the issue of individuals who sexually exploit children. The primary goals of this project are to locate, apprehend, and prosecute these individuals, as well as to identify and rescue the victims involved.
The investigation of this case was conducted by the Federal Bureau of Investigation. The case was handled by Michael Murphy, who serves as the Assistant U.S. Attorney for the Eastern District of Washington.