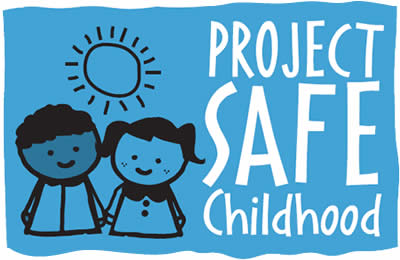 SEATTLE, WA. - Marcus William Lowe, aged 35, who used to live in Kirkland, Washington, has been sentenced to 13 years in prison by the U.S. District Court in Seattle. The charges include attempted enticement of a minor and possession of child pornography, the Department of Justice says.
The news was announced by Acting U.S. Attorney Tessa M. Gorman. Lowe had been in federal custody since November 2020. During the sentencing hearing, U.S. District Judge Ricardo S. Martinez said that the victims experienced ongoing harm when their images were downloaded and viewed. Each of the photos represented a child who was a victim in reality.
According to the Department of Justice, in early October 2020, Lowe utilized an internet application to engage in a conversation with a parent to engage in inappropriate sexual conduct towards a ten-year-old child. The child was not real, and the "parent" was an undercover FBI agent. Upon arriving at the location, Lowe noticed the presence of law enforcement and made an attempt to escape, resulting in an injury to a law enforcement officer.
ADVERTISEMENT:
The Department of Justice says a review of Lowe's electronic devices found a significant number of images depicting child exploitation and sexual abuse. A minor child reported that there were allegations of sexual abuse involving Lowe. The individual received a 41-month prison sentence for his actions in King County Superior Court.
Click here for the latest news updates and to join in the conversation.
Richard A. Collodi, Special Agent in Charge of FBI Seattle,
expressed concern
over the impact child predators have on innocent children, noting the lasting damage they cause without regard for the lives they affect. He said he expected that these prosecutions will serve as a deterrent to potential sex offenders, as law enforcement is committed to addressing these crimes with utmost seriousness and ensuring that appropriate consequences are imposed.
The Department of Justice says Judge Martinez issued an order for the 13-year federal sentence to be served concurrently with the state sentence. Lowe will be mandated to register as a sex offender after serving time in prison. Additionally, there will be a period of supervised release lasting 15 years following the prison sentence.
Acting U.S. Attorney Gorman stated that individuals who target children may receive substantial federal prison sentences. He believes the impact of these crimes can have long-lasting effects on young and vulnerable individuals, and that the use of custody time, post sentence supervision, and registration as a sex offender is considered appropriate for maintaining community safety.
The case was initiated under Project Safe Childhood, a nationwide effort launched by the Department of Justice in May 2006 to address the increasing issue of child sexual exploitation and abuse. Project Safe Childhood is a collaborative effort led by United States Attorneys' Offices and the Criminal Division's Child Exploitation and Obscenity Section (CEOS).
Project Safe Childhood aims to improve the ability to find, apprehend, and prosecute individuals who exploit children online, while also working to identify and rescue victims. This initiative brings together federal, state, and local resources to achieve these goals. To access additional details about Project Safe Childhood, please visit the official website at justice.gov/psc.
The FBI conducted the investigation in the case. The operation involved collaboration with the Seattle Police Department and the Kirkland Police Department.
The case was handled by Assistant United States Attorney Matt Hampton.