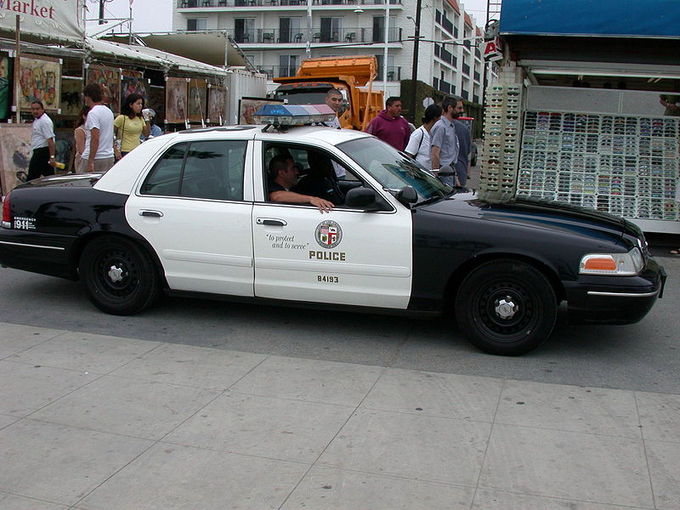 GLENDORA, CA. - A former deputy U.S. Marshal has been sentenced to 10 years and one month in prison for charges including conspiracy to commit cyberstalking, cyberstalking, perjury, and obstruction of justice, the Department of Justice reports.
According to the Department of Justice, it was found that Ian R. Diaz, a 45-year-old resident of Glendora, California, along with his former spouse (referred to as an unindicted co-conspirator, CC-1), identified as Jane Doe, with whom Diaz had previously been involved.
ADVERTISEMENT:
Under the pretense of being Jane Doe, Diaz and CC-1 sent electronic communications that were harassing and threatening. These communications included apparent threats to harm CC-1. They also sought out and enticed men from Craigslist "personal" advertisements to participate in what they referred to as "rape fantasies," with the intention of orchestrating a simulated sexual assault on CC-1. Additionally, they carried out one or more fabricated sexual assaults and attempted sexual assaults on CC-1.
Click here for the latest news updates and to join in the conversation.
Diaz and CC-1 subsequently reported this behavior to local law enforcement, alleging that Jane Doe presented a legitimate and significant risk to Diaz and CC-1. Jane Doe was arrested, charged, and detained in jail for a period of almost three months by local law enforcement due to their actions, which were framed by Diaz and CC-1.
The announcement was made by Assistant Attorney General Kenneth A. Polite, Jr. of the Justice Department's Criminal Division, Special Agent in Charge Harry A. Lidsky of the Justice Department's Office of the Inspector General (DOJ-OIG) Cyber Investigations Office, and Special Agent in Charge Zachary Shroyer of the DOJ-OIG Los Angeles Field Office.
The case was investigated by the Department of Justice's Office of the Inspector General and was prosecuted by Senior Litigation Counsel Marco A. Palmieri of the Criminal Division's Public Integrity Section (PIN) and Senior Trial Attorney Mona Sedky of the Computer Crime and Intellectual Property Section. Rebecca G. Ross, a former PIN Trial Attorney, offered substantial support.