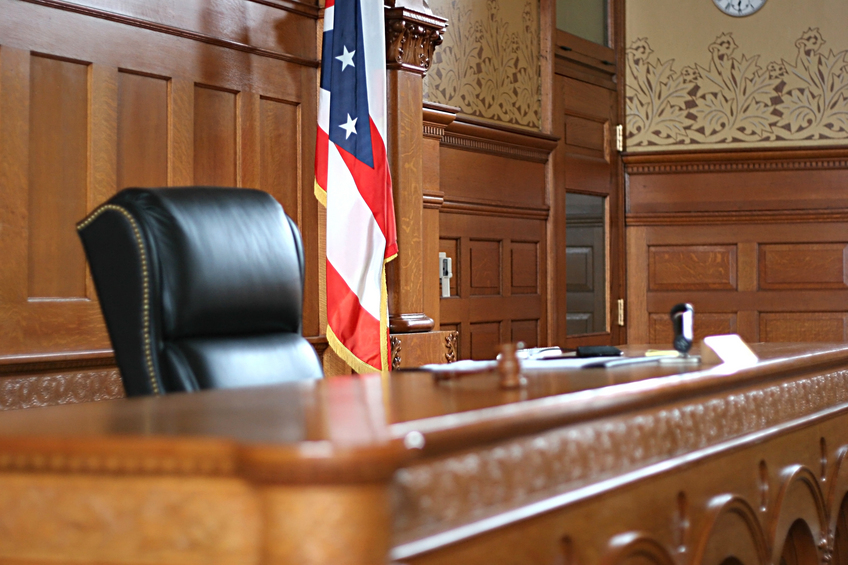 KANSAS CITY, Mo. - A person who previously worked as an analyst for the Kansas City Division of the FBI has been sentenced in federal court for unlawfully keeping documents related to national defense at their home, The Department of Justice says.
Kendra Kingsbury, aged 50 and residing in Garden City, Kansas, reportedly received a sentence of 46 months in federal prison from U.S. District Judge Stephen R. Bough. Following her prison term, she will be under three years of supervised release. On October 13, 2022, Kingsbury admitted guilt to two charges of unlawfully keeping documents related to national defense.
As per court records, Kingsbury worked as an intelligence analyst for the FBI for a period of 12 years, starting from 2004 until December 15, 2017. Kingsbury was assigned to various FBI squads, each with a specific focus, including illegal drug trafficking, violent crime, violent gangs, and counterintelligence. Kingsbury reportedly possessed a security clearance of TOP SECRET/SCI and was authorized to access classified information related to national defense. During the training sessions, it was made clear to Kingsbury that she was not allowed to keep classified information at her personal residence. The storage of such information is required to be in a facility and container that meets the necessary standards and regulations.
ADVERTISEMENT:
The Department of Justice says that Kingsbury acknowledged removing sensitive government materials, including classified documents related to national defense, from the FBI during her employment and keeping them at her personal residence in North Kansas City, Missouri.
Join the conversation. Click here to join our Facebook group.
Kingsbury reportedly removed and retained around 386 classified documents in her personal residence, which was deemed improper and unlawful. Certain classified documents were removed unlawfully and kept in a private residence. Some of these documents were reported to contain highly sensitive national defense information. As per court documents, Kingsbury allegedly kept classified information at her residence, which could have potentially compromised national security. The information was related to the government's crucial methods of gathering intelligence for national security purposes.
Kingsbury reportedly acknowledged to investigators that she held onto and disposed of additional documents throughout the years that may have included classified and/or national defense information. Kingsbury supposedly kept various documents in electronic format on hard drives, compact discs, and other storage media at her personal residence.
Kingsbury reportedly retained national defense information that was classified at the SECRET level. The documents were reportedly from the FBI and contained information about intelligence sources and methods related to U.S. government efforts in counterterrorism, counterintelligence, and defending against cyber threats. The documents reportedly contained information about the FBI's objectives and priorities across the country, as well as ongoing investigations in various field offices. Kingsbury unlawfully kept these documents, the court ruled. According to court documents, Kingsbury also kept documents related to human-source operations, intelligence gaps, and technical capabilities of the FBI against counterintelligence and counterterrorism targets. These documents were considered sensitive due to their relevance to national security investigations.
Kingsbury further reportedly retained national defense information, including several documents classified at the SECRET level from another government agency, in violation of the law. The documents reportedly contain information about intelligence sources and methods used by the U.S. government to gather intelligence on terrorist organizations. The documents allegedly contained details about individuals associated with al Qaeda in Africa, including one person who is believed to be linked to Usama bin Laden. Furthermore, there were supposedly documents found concerning the actions of developing extremists and their attempts to establish a presence in Africa in support of al Qaeda.
According to court documents, an investigation by the FBI was conducted into the use of classified documents that Kingsbury had removed from a secure workspace. The investigation reportedly raised more questions and concerns than it provided answers.
Telephone records of Kingsbury were reviewed by investigators, which reportedly showed several calls that raised suspicion. Kingsbury supposedly communicated with phone numbers linked to individuals who were subjects of counterterrorism investigations, and those individuals supposedly reciprocated by making phone calls to Kingsbury. The reason for Kingsbury's contact with these individuals and their contact with her remains unknown to investigators. Kingsbury chose not to disclose any additional information to the government.
The case is still being investigated by the FBI Omaha Field Office.
The case was prosecuted by Assistant U.S. Attorney Patrick Edwards from the Western District of Missouri and Trial Attorney Scott Claffee from the National Security Division's Counterintelligence and Export Control Section.