I say this in all seriousness. Dr. Mann is brilliant. I like a lot of his work, But when he gets on CNN and says what he says, my wheels start spinning.
In this case, understanding and putting together pieces of the puzzle help with explaining the situation and may give us a heads up on the future.
https://www.cybernistas.com/2021/09/07/cnn-cozies-up-to-climate-alarmist-feels-his-pain-at-doom-scenarios-being-questioned/
In blaming AGW for the catastrophe of Ida he may have helped with another big clue to the winter, So if this turns out right, everyone should write PSU and thank him.
How so?
First of all, far more important as far as climate implications go is that it took close to 10 days for a storm to cross the Atlantic to become a major hurricane for about 2 days, WHILE THE WORLDS NUMBER ONE AREA FOR TROPICAL CYCLONE PRODUCTION AND CONTRIBUTION TO THE GLOBAL ENERGY BUDGET FROM THE TROPICS HAD NO TYPHOONS IN AUGUST FOR THE 1ST TIME ON RECORD( BACK TO 1944).
He should know and understand what a huge event that is. Also with the exception of Larry in the middle of nowhere, the 4 hurricanes this year have been relatively short-lived. That is another story for another time… they are not developing fast nor are long tracked.
But lets get back to what was shown above. As usual there was no mention and no perspective in Mann's appearance.
We just had an August tandem, Henri and Ida right?
But while they hammered one area with rain, and in this case, the populated areas around NYC, look at this.
It does not beat CONNIE AND DIANE IN 1955: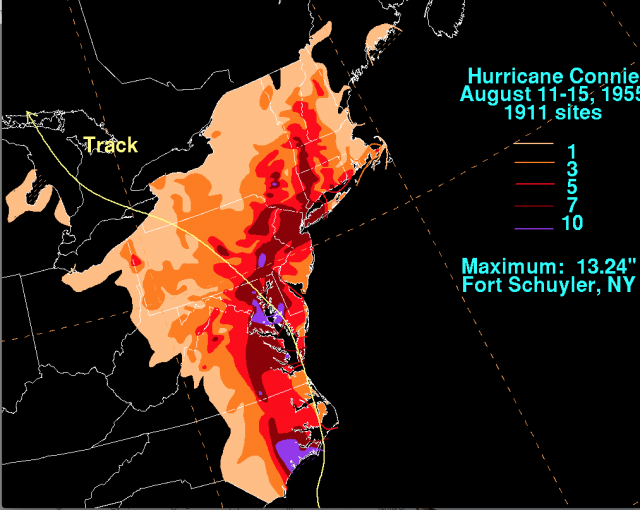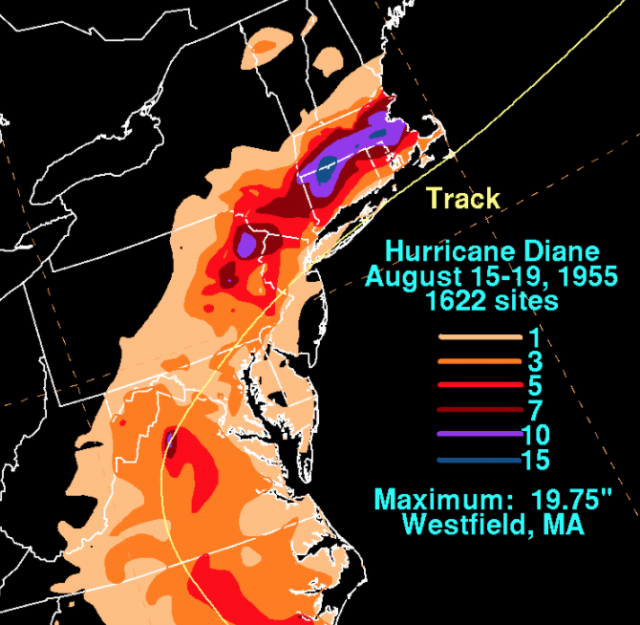 Funny story I was at a wedding this weekend and my dad was saying, Joe, if any of these people say anything about climate change say you have 2 words for them
CONNIE AND DIANE.
By the way later that hurricane season Hurricane Ione!
(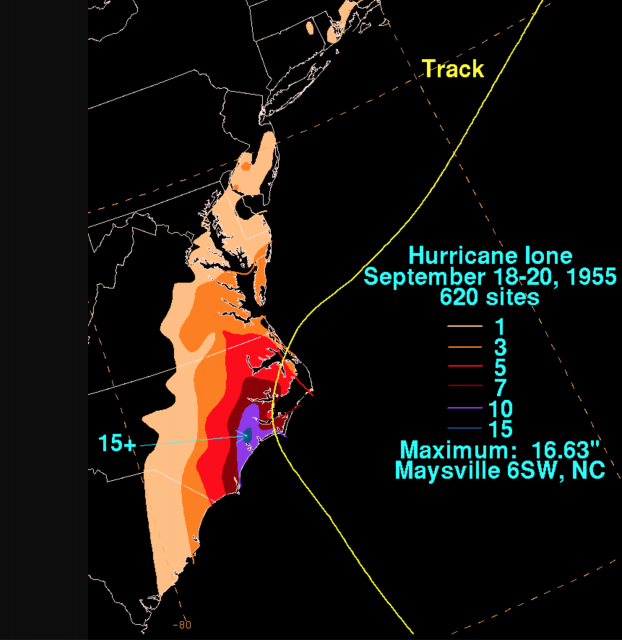 So you can see how widespread these were.
But then I started to dig further, If we want to play the tropical game, the shutdown of the western Pacific with no typhoons in August was far more impressive than a hurricane that was a major for. 2 days, but took almost a week to even develop ( so did Camille, Michael, Etc btw ). But guess what year was the least for typhoon development in the Pacific in August
NINETEEN FIFTY-FIVE!!
What did December look like in 1955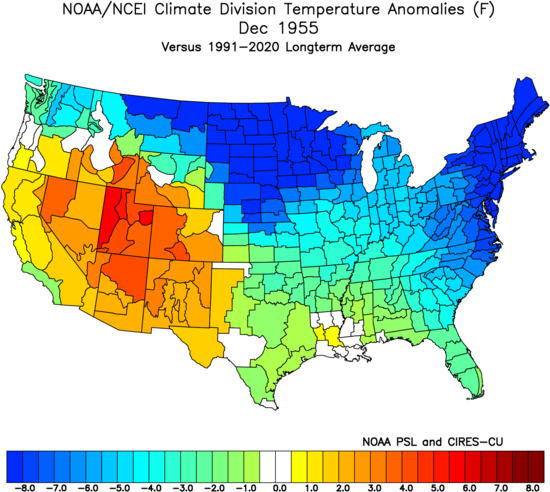 Now remember this I put out for you on May linkage to hurricane seasons and the following winters?
* This article was originally published here
HELP STOP THE SPREAD OF FAKE NEWS!
SHARE
our articles and like our
Facebook
page and follow us on
Twitter
!