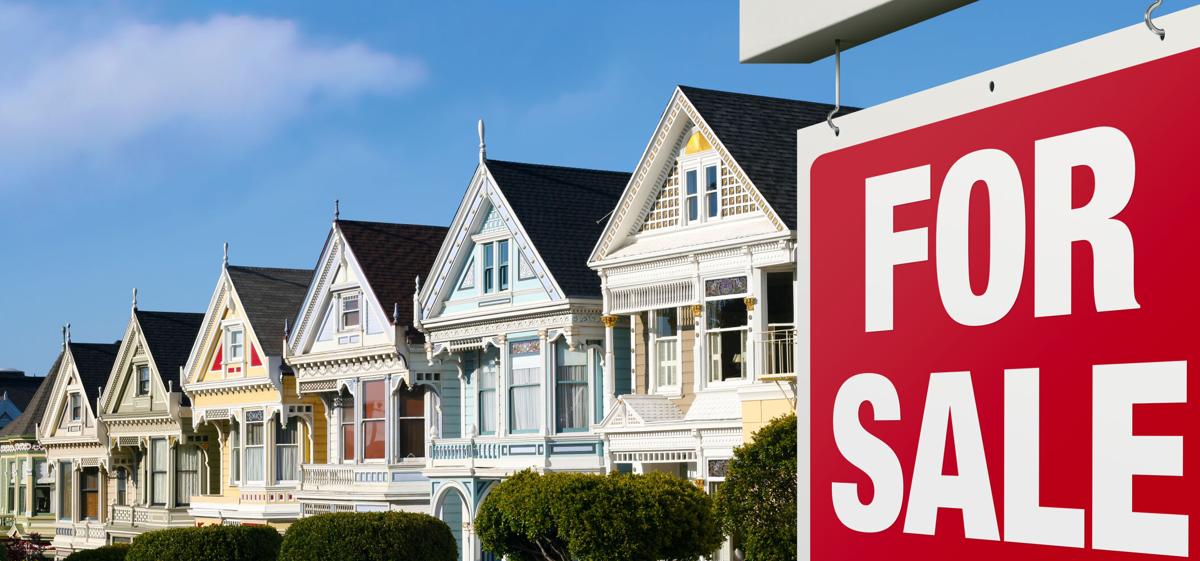 (The Center Square) – The current housing crisis in the U.S. isn't just fueled by unaffordability, a new study finds, but also by a sharp downturn in local mobility, fewer home purchases, slower new-home construction and an influx of young renters increasingly competing for an already limited housing supply.
Local mobility – residents moving from one apartment or house to another in the same community – is at record lows and Los Angeles is seeing more than twice the drop than the national average.
A new study published in the journal Housing Studies by researchers from the University of Southern California Sol Price School of Public Policy found, "The nation's current housing crisis has many dimensions, but mobility constriction deserves new recognition as a factor that's having a huge impact."
A vacancy chain has occurred resulting from people not moving regularly among rental properties, leaving fewer vacancies available, the analysis found. This results in a gridlock in the housing market, making it difficult for people to move because there are fewer affordable options to move to, or the competition is so great, it's nearly impossible to find an alternative.
"Our analysis shows a striking reversal of local-level mobility trends in the U.S. after the Great Recession, compared to the preceding decade," Dowell Myers, lead author of the study, said. "Today's rates are down by one-quarter, compared to the decade of the 2000s, when rates showed almost zero change. People have known it's increasingly hard to find a place to live, but now the evidence backs that up."
The researchers used data from the American Community Survey, records of new housing construction and employment growth, and local-level residential mobility in major U.S. metropolitan areas. Metros with a heavier concentration of young Millennial adults in their late 20s and 30s showed greater mobility declines, primarily because their sheer numbers create a greater level of competition. In Los Angeles, the country's second largest metro market, renter mobility rates fell by 3.6% from 2010 to 2019, nearly two times the 1.9% national average decline.
The largest metropolitan markets experiencing the greatest downturns in residential mobility rates were Las Vegas, Austin, Sacramento, Phoenix, Riverside-San Bernardino, Los Angeles and Dallas.
A sluggish increase in home buying in the U.S., and especially in Los Angeles, has also contributed to less mobility. The share of households in the U.S. that recently moved to owner occupancy is 2.9%; in Los Angeles it's 1.8%, less than what it was in 2010.
"The failure of home buying due to lack of existing housing stock and soaring prices is diminishing opportunities for renters," study co-author JungHo Park said. "The net effect is that would-be buyers who can't buy are clogging up the rental market, leaving fewer openings where people can move, which is adding to the housing market gridlock."
The authors suggest one way to increase mobility is for more rental housing to be built for Millennials and low-income renters, among other recommendations.
According to Redfin, in May 2021, Los Angeles home prices were up 22.6% compared to last year, selling for a median price of $918,000. On average, homes in Los Angeles sell after 37 days on the market compared to 49 days last year. More than double the number of homes sold in May this year than last year.
The Los Angeles Metro housing market saw a year-over-year increase of 24.5% in single-family home sales. "It is a no-brainer that low interest rates haven't been enough to motivate sellers who are unable or unwilling to list their properties in light of the job losses stemming from the underlying recession," a real estate report on Los Angeles market states. "This has resulted in a tight housing inventory, accelerating prices to unsustainable heights compared to a year-over-basis."
According to the California Association of Realtors resale report for March 2021, home sales increased by double-digits in all major regions of the California housing market.
"This is one of the largest increases we've had since 2006, since the last housing boom," Leo Feler, a senior economist at UCLA Anderson Forecast, said, pointing to simple economics as the reason: high demand and low supply.
As of March, there was less than half the normal supply of homes on the market for sale due to lower mortgage and interest rates.
In Southern California, homes are on the market roughly eight days and are bringing in 2% more than the asking price, CAR reports, with the overwhelming majority of buyers making 20% down payments.
* This article was originally published here
HELP STOP THE SPREAD OF FAKE NEWS!
SHARE
our articles and like our
Facebook
page and follow us on
Twitter
!