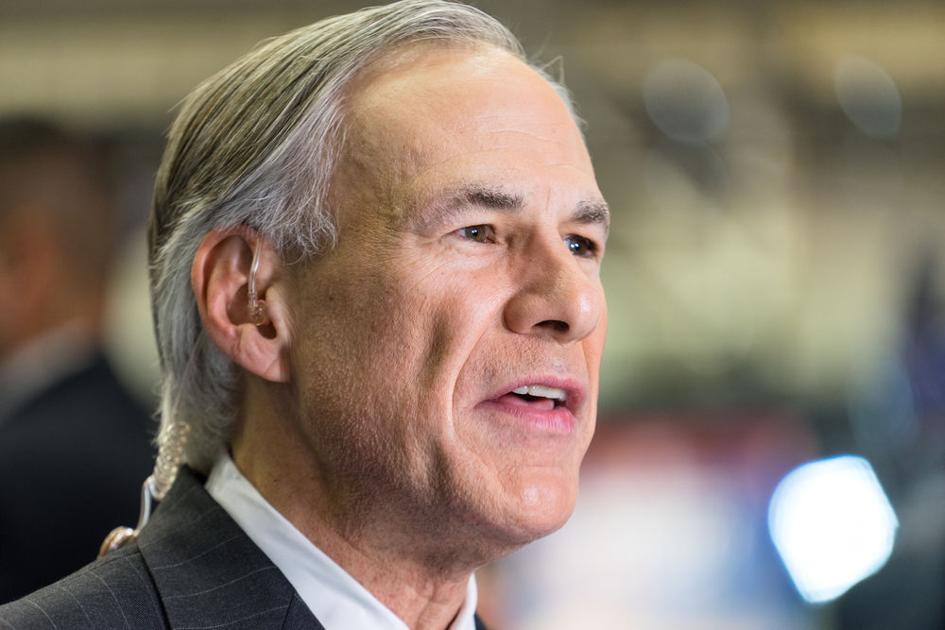 (The Center Square) – Texas Gov. Greg Abbott announced details Wednesday about the state building its own border wall to help slow the growing number of immigrants entering the U.S. illegally.
The announcement came after the governor pledged to build a wall last week at a border summit held in Del Rio, Texas.
"The Biden administration has abandoned its responsibilities to secure the border and Texans are suffering as a result," Abbott said. "The problems along the border are only getting worse due to President [Joe] Biden's inaction. Property is being destroyed, deadly drugs and illegal weapons are being smuggled into communities throughout the state, law enforcement is having to redirect their resources, and county judges and mayors are facing skyrocketing expenses.
"Texas is doing more than any state has ever done to protect the border, but it is clear that more is needed," he added. "In the Biden administration's absence, Texas is stepping up to get the job done by building the border wall. Through this comprehensive public safety effort, we will secure the border, slow the influx of unlawful immigrants, and restore order in our border communities."
Abbott also signed a letter he is sending to Biden demanding that the president immediately return to Texans any land that was taken by the federal government initially intended to be used to build a border wall that wasn't used. Previously, the federal government used condemnation powers to take property from Texans for the purpose of building a border wall. Since Biden took office, the federal government halted construction of the border wall.
"Securing the international border is one of the federal government's most fundamental responsibilities. Your sworn duty to faithfully execute the laws includes an obligation to enforce immigration laws to ensure the safety of all Americans, including Texans," the letter to Biden states.
Abbott has contacted Biden and Vice President Kamala Harris, who was tasked with overseeing the border crisis, and said he has never received a reply. Neither Biden nor Harris have visited the border since an influx of immigrants .
In addition to the letter to Biden, Abbott also signed a letter to the Texas Facilities Commission directing it to hire a project manager to oversee construction of the Texas border wall. The process to find the manager has already begun, he said. Once hired, the individual will lead the planning and construction of the wall and hire contractors and subcontractors to build it. They will identify state land, city land, and privately owned land to build it.
The legislature also authorized the Texas Department of Criminal Justice to transfer $250 million into a disaster fund to pay for the initial process.
"Though securing the international border and protecting the life and property of its citizens surrounding that border is the duty of the federal government, the current administration has shown time and time again an unwillingness to embrace this fundamental responsibility," Abbott wrote in a letter to the state DCJ.
The legislature already allocated $1 billion to the Texas Department of Public Safety, which has diverted state police to the border area. The state also began installing additional security cameras, providing support with additional aircraft, helicopters and watercraft, and has begun offering local governments assistance with prosecuting criminals.
Building the wall will be a group effort, not just for Texas but for America, Abbott said. Anyone who wants to contribute to building the wall can donate online at www.borderwall.texas.gov.
In response to the interstate compact Abbott announced last week with Arizona Gov. Doug Ducey, asking for other states' help, eight have already replied, he said. Oklahoma, Arkansas, Iowa, Florida, North Dakota and South Dakota are either sending police or state national guardsmen, and Georgia and South Carolina are sending members of their state national guard.
All states helping Texas are helping their own residents, Abbott said, by working to prevent or reduce the spread of dangerous drugs coming into their own neighborhoods. Texas DPS has seen an 800% increase in fentanyl alone, the agency has said. Texas DPS has made over 1,500 arrests and captured 35,000 people who evaded Border Patrol in a few months' time.
Last April, roughly 17,000 people were apprehended by Border Patrol. This April, that number increased to 170,000.
Lt. Gov. Dan Patrick said that the resolution and letters Abbott signed today "are the most consequential signed by any governor in modern history.
"Because reclaiming our land and border is a fight for our survival. We are being invaded. We are on pace to apprehend two million people this year. We will not let our state and our country be invaded."
* This article was originally published here
HELP STOP THE SPREAD OF FAKE NEWS!
SHARE
our articles and like our
Facebook
page and follow us on
Twitter
!