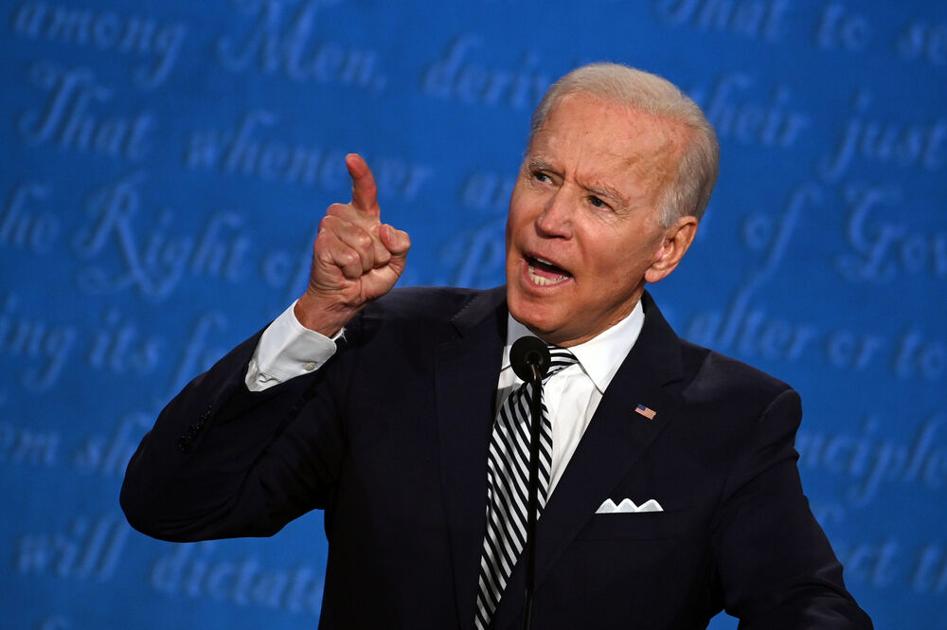 (The Center Square) – President Joe Biden's roughly $4 trillion in federal spending plans could cause trouble for Democrats in the 2022 midterm elections, new polling suggests, even though earlier polls indicate a slight majority of Americans support the increased spending.
A new poll released Wednesday surveyed 10 Democrat-held swing districts up for grabs in 2022, and in none of those districts did Biden's plans have majority support.
The poll comes from No Labels, a centrist organization run by Maryland's Republican Governor, Larry Hogan, and Joe Lieberman, Connecticut's former Democratic U.S. senator. According to the survey, 55% of registered voters want Biden's $2 trillion infrastructure bill to have bipartisan agreement, and the vast majority oppose a bill as large as Biden's original proposal.
"Is the American public really clamoring for the White House's multitrillion domestic spending plans?" the study reads. "That's what a series of national polls seem to suggest. But a survey no labels just fielded in 10 of the most important 2022 swing congressional districts (ga-07, me-02 mn-03, nh-01, nv-04, or-05, pa-17, va-07, nj-05 and va-07) reveals a much more complicated picture that challenges that assumption."
Of those surveyed, just 12% support an infrastructure bill larger than $2 trillion, and at least 60% of voters in each of the ten districts said they opposed raising taxes at the federal level,  two key components of Biden's initial infrastructure plan.
Voters also said they are less likely to vote for members who significantly raise taxes or increase the deficit. In nine of the 10 districts surveyed, 70% or more of voters oppose raising income taxes. In the other district, 69% of voters oppose hiking income taxes.
The new poll comes after an earlier poll from Data for Progress reported that the majority of Americans support passing Biden's American Jobs Plan and American Families Plan through reconciliation. Biden's supporters pointed to the poll after it was released, but the new No Labels poll suggests that registered voters in key districts will have a difficult time spiking the federal budget, and an even harder time raising taxes to pay for it. 
The University of Virginia Center of Politics released a report earlier this month showing that incumbent Democrats will already face an uphill battle in 2022 because of redistricting. According to the report, only two Republicans face toss-up races.
"What stands out here is the tiny number of Republicans in the Toss-up column, just two, versus the large number of Democrats there (19)," the report reads. "Overall, these ratings show 211 districts at least leaning to the Republicans, 203 at least leaning to the Democrats, and 21 Toss-ups (19 held by Democrats, two held by Republicans). Splitting the Toss-ups roughly down the middle – let's say 11-10 Republican – would result in a 222-213 Republican majority, good for a nine-seat Republican net gain and a narrow majority the same size as the one Democrats elected in November."
The No Labels poll was conducted with HarrisX and surveyed among 5,008 people from May 18 to May 23. The margin of error varies for each district, but ranges between 4% and 5%.
* This article was originally published here
HELP STOP THE SPREAD OF FAKE NEWS!
SHARE
our articles and like our
Facebook
page and follow us on
Twitter
!