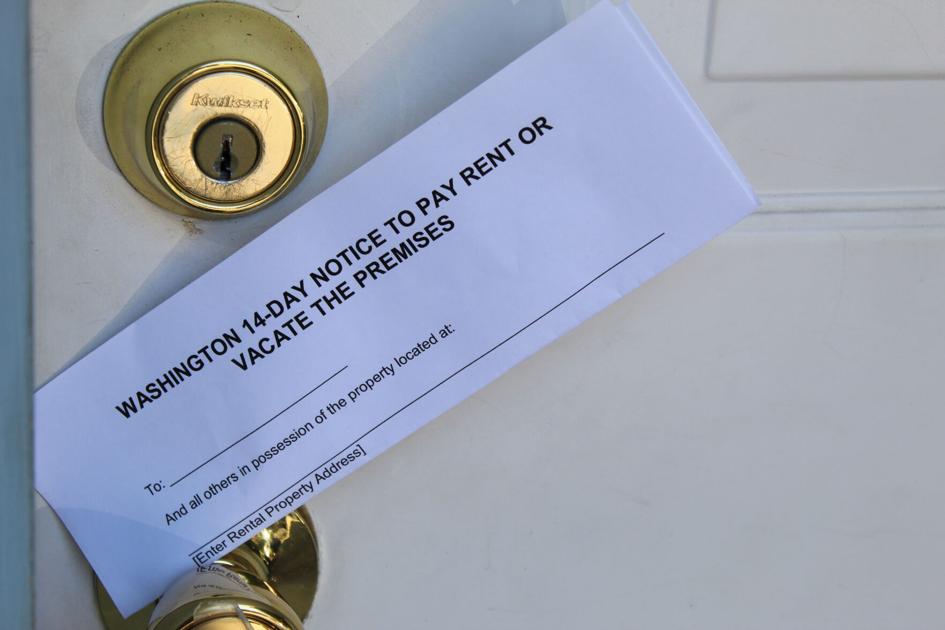 (The Center Square) – A federal judge Wednesday vacated a national moratorium on evictions imposed by the Centers for Disease Control and Prevention, following a trend of rulings issued by other federal judges in other states.
U.S. District Court Judge Dabney Friedrich ruled in an Alabama case that the CDC exceeded its authority by issuing a moratorium on evictions, first implemented in March 2020 and recently extended through June 30. The CDC claims the moratorium has helped millions of renters who lost their jobs due to state and economic shutdowns. Those who have filed suit argue the moratorium is unconstitutional and judges across the country agree.
"It is the role of the political branches, and not the courts, to assess the merits of policy measures designed to combat the spread of disease, even during a global pandemic," Friedrich wrote in his 20-page ruling. "The question for the Court is a narrow one: Does the Public Health Service Act grant the CDC the legal authority to impose a nationwide eviction moratorium? It does not."
The Biden administration has announced it is appealing the cases in which the judges ruled against the moratorium and seeking a stay on the most recent decision, saying more than a million Americans could be forced out of their homes.
"A recent study estimates that there were 1.55 million fewer evictions filed during 2020 than would be expected due to the eviction moratorium, so it clearly has had a huge benefit," White House spokesperson Jen Psaki said at a Wednesday news briefing.
Under the moratorium first put in place under former President Donald Trump, private property owners were required to allow non-paying renters to live rent-free until the CDC lifted the moratorium, which may end June 30 or be extended. Since last March, landlords have lost billions of dollars in unpaid rent while also remaining responsible for paying property taxes, mortgages and the costs of maintaining their property. Property owners attempting to evict tenants could be fined up to $100,000 and face jail time, according to the moratorium.
In February 2021, U.S. District Judge John Barker ruled the moratorium was unconstitutional in a case filed by the Texas Public Policy Foundation and the Southeastern Legal Foundation on behalf of East Texas landlords.
"The government's argument would thus allow a nationwide eviction moratorium long after the COVID-19 pandemic ends," he wrote in his 21-page ruling. "The eviction remedy could be suspended at any time based on fairness as perceived by Congress or perhaps an agency official delegated that judgment. Such broad authority over state remedies begins to resemble, in operation, a prohibited federal police power… Although the COVID-19 pandemic persists, so does the Constitution…"
TPPF General Counsel Robert Henneke argues that the federal government "cannot interfere with private property owners' rights or access to the courts." In an op-ed published by the Daily Caller, Henneke argues that the federal government "claimed to have the authority to suspend residential evictions for any reason, including its own views on 'fairness.'"
But if this were true, he argues, "and the Constitution gave it the power to base decisions on the vagaries of a subjective 'fairness' standard, we would have no Constitution at all. Instead, we'd have a government that could (and would!) cancel anyone and their rights for any reason – a government that can suspend the rights to worship, assembly, and free speech in the name of 'fairness.'"
Henneke challenges all Americans "to recall how '14 days to flatten the curve' turned into potential jail time for private property owners who don't provide free housing, despite their own ongoing cost burdens that were never addressed in the $4 trillion doled out during the pandemic. If the government can cancel property rights, what else can it cancel?"
Two weeks after Barker's ruling in March 2021, U.S. District Judge J. Philip Calabrese also ruled in a 31-page order that the CDC exceeded its authority as defined by the Public Health Service Act. But he did not grant the plaintiff's request for an injunction.
Also in March, a federal judge in Tennessee ruled that evictions could resume, arguing that the CDC did not have the authority to enforce the order in the Western District of Tennessee.
When the rulings started coming out in March, Luke Wake, an attorney with the California-based Pacific Legal Foundation, which has filed lawsuits on behalf of landlords in several states, told One News Now that the CDC is "forcing landlords to shoulder costs alone – and they should be paid for their work because they are providing housing."
"A very large portion of the American housing rental market is made up of small mom-and-pop landlords, people who maybe just own a property or two to fund their retirement or to put their kids through college," he adds. "I talked to one woman in New Orleans [who] said she was going without prescription medication for a while because she had a non-paying tenant she could not evict."
* This article was originally published here
HELP STOP THE SPREAD OF FAKE NEWS!
SHARE
our articles and like our
Facebook
page and follow us on
Twitter
!