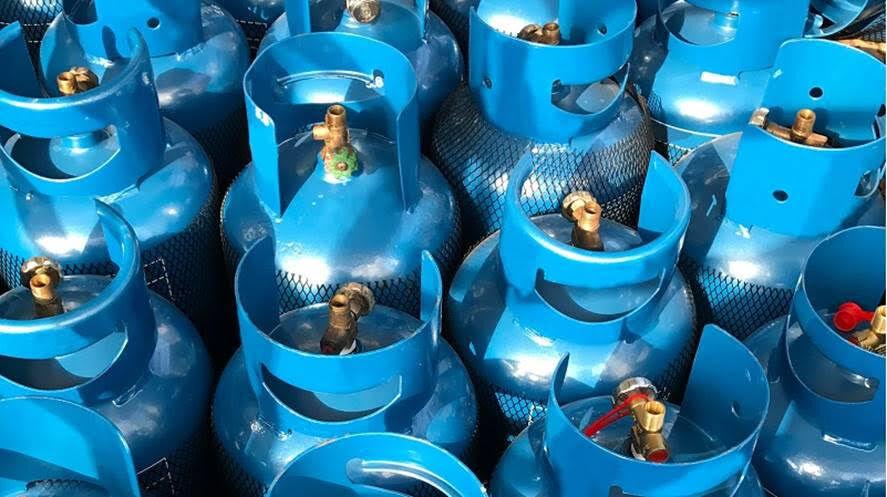 (The Center Square) – The zero hour is near on Gov. Gretchen Whitmer's orders to shut down Enbridge's Line 5 pipeline beneath the Straits of Mackinac.
However, state, national and international government officials and business leaders continue to express their support of the pipeline, which has been operative since 1953 through an easement signed with Michigan.
In an amicus brief filed Tuesday, the Chamber of Commerce of the United States of America, the Canadian Chamber of Commerce, and affiliate chambers in Michigan and Ohio, as well as the Wisconsin Manufacturers & Commerce, expressed support for Enbridge and the dual pipeline.
Other entities filing amicus briefs in support of the pipeline include the government of Canada; attorneys general of Ohio and Louisiana; and North America's Building Trades Unions (NABTU) and the United Steelworkers of America, AFL-CIO.
The groups also warned an involuntary shutdown of Line 5 due to the governor's order and lawsuits filed against Enbridge by Michigan Attorney General Dana Nessel could nullify an agreement between the state and the company to replace the pipeline with a tunnel 100 feet beneath the lake bed. That $500 million project, currently undergoing the permitting process with state regulatory agencies, would be funded entirely by Enbridge.
The governor established May 12 as the date her order would become effective. Whitmer said violation by the company "constitutes criminal trespass and unlawful enrichment" in a letter to Vern Yu, Enbridge executive vice president for liquids pipelines.
"If the state prevails in the underlying litigation, Enbridge will face the prospect of having to disgorge to the state all profits it derives from its wrongful use of the easement lands following that date," Whitmer continued.
Whitmer's efforts were bolstered by Nessel's attempts in March to move the easement case to Michigan Circuit Court rather than a federal court, where Enbridge argues the case belongs because it has national and international implications. The company cited the Transit Pipelines Treaty of 1977 between Canada and the United States in addition to interstate commerce and federal jurisdiction over pipeline safety issues.
"This broad support underscores that efforts by the State of Michigan to shutdown Line 5 have far reaching and severe implications across the region and North America – well beyond Michigan's borders," Yu said in a statement.
The Government of Canada asserted in its brief that forcing the shutdown of Line 5 would result in "certain, immediate and serious harm to several important public interests. Economic prosperity and employment in Alberta and Saskatchewan would be harmed if a key part of their economies – hydrocarbon production – lost efficient and reliable access to its main markets. Central Canada and parts of the northern United States would lose relatively safe, efficient and reliable access to fuel that is essential to the Toronto and Detroit Airports, to businesses that employ thousands of people in Ontario, Quebec, Michigan, Ohio, and Pennsylvania, and to the propane supply on which many residents in Michigan rely for heating and cooking."
The respective chambers of commerce and unions involved in filing briefs, stated shutdown of the pipelines would result in tremendous economic hardships and job losses.
"The operation and maintenance of Line 5 and its associated industrial facilities provides thousands of members of the Union with meaningful work and solid, middle class wages and benefits," the union brief stated. "Shutting down Line 5 would threaten these workers' financial security, both in the present economy and in the future. And it would thwart the ability of the construction industry in the affected areas to train the next generation of skilled crafts workers."
Briefs filed on behalf of the attorneys general of Ohio and Louisiana noted the governor and attorney general haven't provided viable alternatives for transporting the petroleum feedstock for gas, diesel, propane, and jet fuel in Michigan, Ohio, Pennsylvania and Ontario.
"Shutting down Line 5 will have enormous economic consequences – several billion dollars in losses – for Toledo, Ohio and beyond. And the industrial impact would be on a similar scale."
In a news conference Wednesday morning, Rich Studley, Michigan Chamber of Commerce president and CEO, linked the long-term effects of the governor's plan to shutter Line 5 with the short-term effects of the Colonial Pipeline cyberattack currently causing drastic fuel shortages in the Southeast states.
"There is no short term, immediate replacement for an ongoing oil and gas pipeline that provides safe, reliable, affordable natural gas, which is converted to propane," Studley said.
"We have about 300,000 Michiganders who live in the Upper Peninsula, and two-thirds to three-quarters of those homes are heated with … propane," Studley said. "Responsible business leaders in the energy supply businesses will do their best to respond to a sudden, unanticipated cyberattack that shuts down a regional pipeline, but for a state government to shut down an interstate and international pipeline is unprecedented."
* This article was originally published here
HELP STOP THE SPREAD OF FAKE NEWS!
SHARE
our articles and like our
Facebook
page and follow us on
Twitter
!