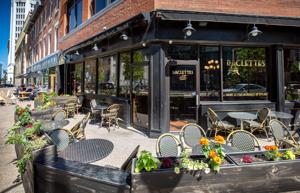 (The Ceneter Square) – The U.S. added 379,000 jobs in February, more than economists predicted, as new cases of COVID-19 continued to drop, providing hope for an economic turnaround.
The U.S. Department of Labor on Friday said nonfarm payrolls increased by nearly 380,000 and the jobless rate fell to 6.2% last month, down from 6.3% in January.
Most of the new jobs came from the hospitality and leisure sector as capacity limits meant to slow the spread of the novel coronavirus eased across the country.
Bars and restaurants saw an increase of 286,000 jobs; hotels added 36,000 jobs; and recreation businesses added 33,000.
* This article was originally published here
HELP STOP THE SPREAD OF FAKE NEWS!
SHARE
our articles and like our
Facebook
page and follow us on
Twitter
!