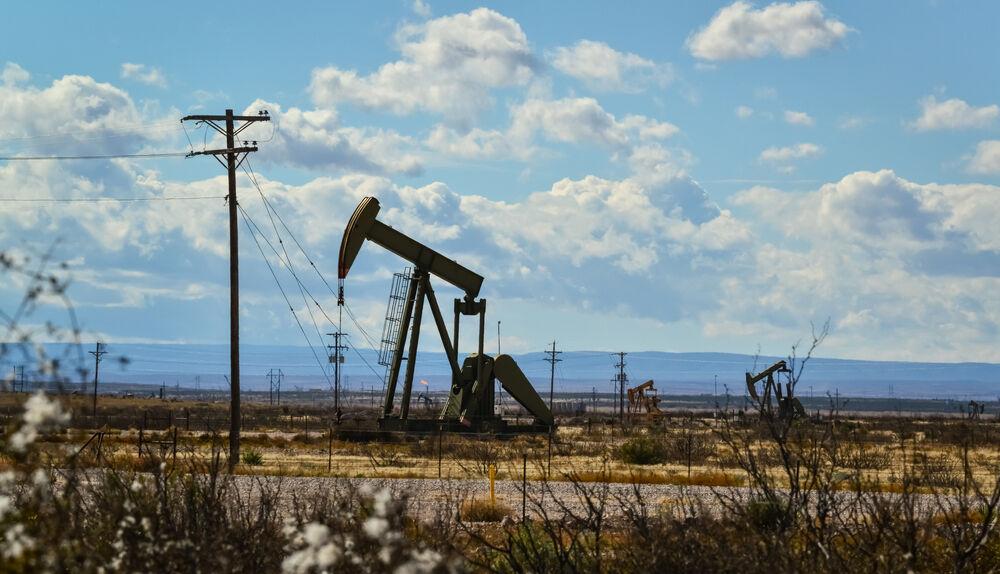 (The Center Square) – Gov. Michelle Lujan Grisham is seeking an exemption or waiver for New Mexico from one of the first executive orders issued by President Joe Biden that halted new oil and gas leasing on federal land.
During a virtual meeting hosted by the Greater Albuquerque Chamber of Commerce, Lujan Grisham mentioned a "get tough" letter the state's Energy Department secretary sent to the Biden administration asking for the waiver.
During the webinar, she said New Mexico was working with several other western governors to develop a program that credits states with "robust energy initiatives," noting that New Mexico is "doing all the things they aspire to do at the federal level."
The new federal policy, expressed by the Biden administration, is to curtail oil and gas production on federal lands. Yet this production accounted for $1.5 billion in revenue and 18 percent of total state spending in fiscal year 2020, the New Mexico Oil and Gas Association reports.
In the letter, cabinet secretary Sarah Cottrell Propst writes that Biden's order "has resulted in on-the-ground uncertainties that undermine our ability to safeguard New Mexico's economy and environment.
"Approximately 55% of oil and gas wells in New Mexico are drilled on federal lands, particularly in the Permian Basin. By contrast, the Texas side of the Permian Basin is largely private land and therefore unimpacted by the new federal actions. We have seen rigs depart New Mexico for Texas simply because of the uncertainty caused by the Order."
Currently, New Mexico has the fourth-highest unemployment rate in the U.S. (8.7 percent), the Bureau of Labor Statistics reports, behind Hawaii (10.2 percent), California (9 percent), and New York (8.8 percent).
Prior to Biden's order, New Mexico already had the fewest energy jobs it has had in a decade, according to BLS data. The numbers are expected to continue to decline unless the waiver is granted.
Larry Behrens, Western States Director of Power The Future, told The Center Square, "I'm grateful to see Governor Lujan Grisham finally admit Joe Biden's orders are bad for our state and agree to seek the waiver we requested months ago. It's clear Joe Biden is attacking the energy industry just as he promised during his campaign. That's why it is baffling, and more than a little hypocritical, to see Lujan Grisham seek shelter from Biden's orders after being one of his biggest advocates."
The state of New Mexico has also asked for written guidance for its field offices to enable certain approvals associated with existing oil and gas operations to move forward. Propst's office did not immediately respond to a request for comment on the status of her request.
The order places a 60-day hold on the administrative authority of Bureau of Land Management field office staff to approve applications for new permits for drilling, leases, right of ways and other operations. The order states the prohibition "does not limit existing operations under valid leases" and "does not apply to authorizations necessary to avoid conditions that might pose a threat to human health, welfare, or safety."
However, confusion remains about which approvals fall within which categories because additional approvals are often required for existing agreements in which operators already have a valid lease and permit to drill. Many additional approvals are not moving forward, which appear to fall under these exceptions, she notes.
"Specifically, right of way approvals are critical to ensure that new wells will have takeaway capacity for their natural gas and not be forced to vent or flare," Propst writes. "In addition, right of way approvals are needed for lay-flat pipelines which transport water to and from well sites during completions activity. These lay-flat pipelines facilitate the reuse of produced water in completions operations, which takes pressure off New Mexico's precious freshwater resources for use in oil and gas operations."
The new policies "would slow economic growth, adversely affecting that state's employment and tax collections," a report by the Federal Reserve Bank of Dallas states.
The report estimates that "by the end of 2025, the Permian Basin will produce between 230,000 and 490,000 barrels per day less than if drilling activity continued at its current pace. As a result, production and employment across the basin will gradually shift from federal lands in New Mexico to private and state lands in New Mexico and Texas, with wide-ranging economic implications for the region."
The Permian Basin is the world's largest shale oil and gas field encompassing much of western Texas and eastern New Mexico. In 2020, the Texas side (private and state-owned land) produced 3.3 million barrels per day of oil, the New Mexico side 1 million barrels per day, with half of that production coming from wells on federal lands.
"Wells on federal leases are, on average, higher performing than those in other parts of the basin," the Federal Reserve notes.
* This article was originally published here
HELP STOP THE SPREAD OF FAKE NEWS!
SHARE
our articles and like our
Facebook
page and follow us on
Twitter
!